Cryptocurrency and the blockchain technology are the most talked about innovative technology in the last few years. The two technology has sparked an ever increasing substantial interest among economy, enterprise, individual and virtually all life's sectors in recent years with a central focus being attributed to its decentralized, secure financial and payment systems. A lot of interest and adoption in Blockchain Technology and cryptocurrency has been attributed to its merits and potentials of secure distributed ledger, value additive transfer, and resilience to fraudulent activities.
Over the few years of interest in blockchain technology and cryptocurrency, thousands of enterprises and projects have emerged to leverage the various potentials of these great innovative technologies. Thus, every successful blockchain project is focused on solving a unique problem, whether it's security, privacy, payment gateway, fungibility, governance, etc. like the Ethereum blockchain provides the option of registering any transaction with any assets on the basis of smart contracts and blockchain, without applying traditional legal procedures. The Climatecoin project has the idea of using blockchain technology to improve the system of carbon-asset transactions and provide development for renewable energy-source trade platforms.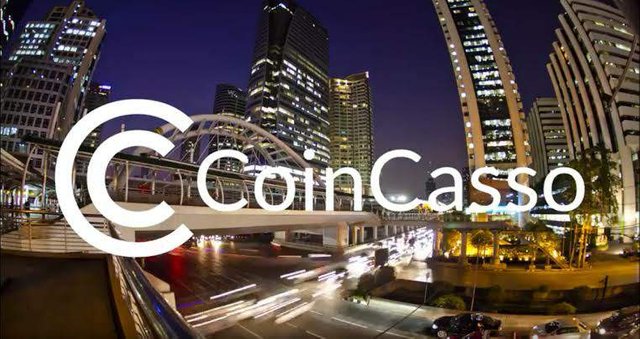 Enough said about the potentials of the blockchain technology and cryptocurrency, this write up is about an Estonian based cryptocurrency exchange called COINCASSO. COINCASSO EXCHANGE emerges to provide a simple and secure exchange platform for users to carry out volume trading with high liquidity in an easy and swift manner. It is essential and paramount for a complete next generation exchange platform like this to exist. COINCASSO will provide users with the most secure, reliable and low cost service options for saving, buying, transferring, exchanging, and trading various cryptocurrency with many pairs across many countries.
COINCASSO emerges to provide a better trading ecosystem as the operational model of most of the available platforms that offer the exchange and trading of cryptocurrency are currently not efficient for effective and swift trading of digital assets. Most of these exchanges do tend to have extended wait times for new member activations, even longer wait times for an exchange, unheard of fees, and numerous security issues.
Many of the current exchanges are designed by programmers who have little to no experience in exchange operations and frameworks. They often choose the simplest approach to get the network running, while this way work in the beginning, as traffic grows with lots of users, the system will not be able to handle the increased traffic and will be susceptible to constant system breakdown and prone to cyber hack attacks.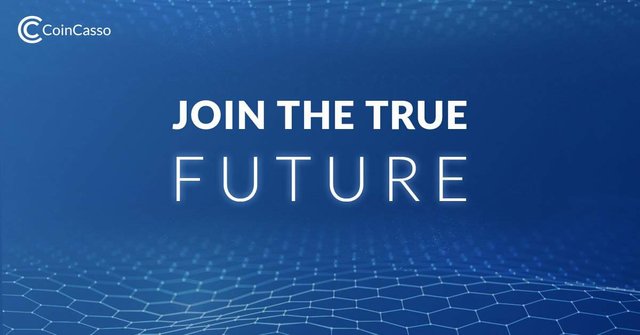 COINCASSO is a multifunctional, multi-layered design and hybrid exchange that combines the advantages of centralized and decentralized exchanges. It is the first cryptocurrency exchange to combine the potentials of both exchanges structural models, it will use the potentials of centralized system to provide higher liquidity and a greater volume of trade. Statistics have it that 99% of cryptocurrency transactions take place on centralized exchanges because they provide quick transactions, support multiple users at once.
COINCASSO will leverage the decentralized exchange nature to provide a secure trading platform where all the activities of the exchange will be stored on the secure blockchain and smart contract. The exchange will give users the democratic opportunities to add their coins and personal tokens. It helps with promoting both personal and corporate tokens. The exchange will create a unique and efficient ecosystem by combining several necessary elements of cryptocurrency into one advanced platform to allow users have a seamless experience trading their crypto assets.
COINCASSO TOKENOMIC
The coincasso has a native token called the CXX TOKEN. It is minted on the secure ethereum network which provide the best arguably infrastructure for ERC20 token creation and deployment. The token will power the entire coincasso ecosystem and it will be incorporated as the currency for payment of transaction across all coincasso services such as the secure coincasso exchange, the coincasso mobile wallet, the coincasso ATM Network that will be available across many countries.
The token will give users the opportunity to actively participate in the exchange activities, ability to trade at a reduced transactional fees and give the token holders the right to receive a part of the profit made by the exchange.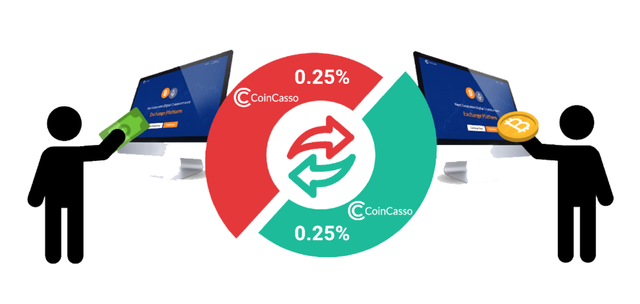 TOKEN DETAIL
Ticker: CCX
Token PLATFORM: ERC20
Total supply: 100,000,000
Available for sale ICO: 80,000,000 CCX
ICO Sale date: 1 October, 2018 – 30 December, 2019
price: $2.74
Accepted currencies: BTC, ETH and LTC
FOR MORE INFORMATION :
Website :
https://coincasso.io/
Telegram:
https://t.me/coincasso
Twitter:
https://twitter.com/CoinCasso
Whitepaper:
https://coincasso.io/ENGLISH_CoinCasso_ ... l_PLV1.pdf
Writer:
Bounty0x username : Etsu